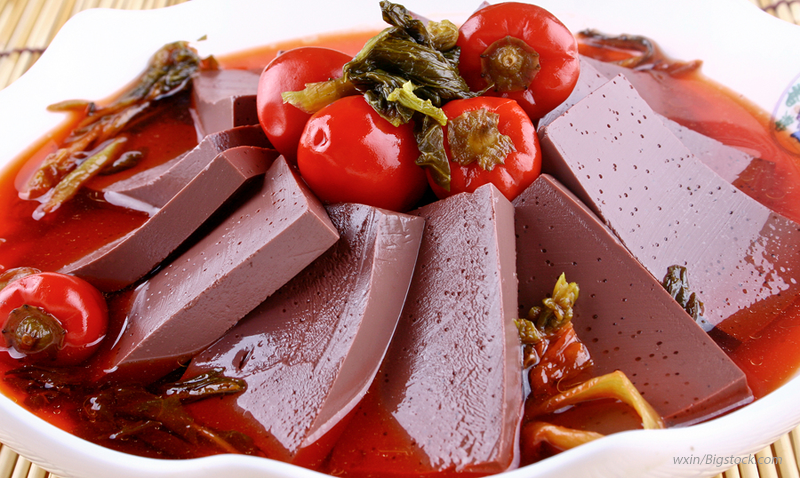 Looking to "wow" your taste buds? You won't believe some of the strange things that have been made edible for locals and visitors alike. Don't miss the opportunity to try some of these weird, wacky and oddly delicious eats found in China.
1. Drunken Shrimp
Have you ever eaten anything that's still alive? In China, you can! One of the fairly common dishes found there is "drunken shrimp," and yes, it's exactly what it sounds like. After being soaked in either sake or baijiu (a very, very strong Chinese spirit), the shrimp effectively get drunk. In addition to making them a little easier to eat, it also makes them even more delicious than regular shrimp. In fact, the shrimp ending up getting so thirsty during the process that they quickly soak up any sauce or marinade with which they're combined.
If you can get past the fact that your food is wriggling right on your plate, this dish is incredibly flavorful. It's often served with a shot or two to raise the alcohol content even further. As an added bonus, drunken shrimp is said to be an aphrodisiac.
2. Fried Snake
Both freshwater and sea snakes are commonly served in restaurants in China. It's often referred to as dragon meat on the menu, and in some cases, diners see the snake killed, skinned and drained of blood while waiting for their meal. Rather than hunting snakes individually, many suppliers get their snakes from a repository that raises over a million snakes per year.
We can't decide whether the pricing on snake in China makes sense or is completely crazy. Often, the more dangerous the snake being eaten, the more it costs. Cobras are relatively expensive, and vipers are a huge splurge.
3. Deep-Fried Insects
In the U.S., we just don't see bugs as potential snack fare. But that's not the case in China, where a variety of deep-fried insects are commonly found both at street markets and restaurants. Most are sprinkled with salt and pepper after being fried to crunchy crisp. However, some are combined with sauces, spices and other toppings to add different flavors and textures.
One of the most common deep-fried insects in China is actually the honeybee. Locals seek out their nests, which are often found in the mountains, to get a hearty serving of honeybees to prepare. Other insect delights you might find in China include stick insects and grasshoppers.
4. Duck Blood Soup
In China, you can actually consume the blood of an animal and not be considered strange. Duck blood soup is easy to find at street markets. Surprisingly, the blood isn't the liquid base of the soup. It's actually been fermented and is served in solid blocks, the consistency of which can be compared to tofu. The blood blocks are noted for their slightly meaty flavor. Noodles and an oily, slightly spicy broth are added to complete this unfamiliar dish, which is served warm for a comfort food feel.
Duck blood soup is particularly popular in Shanghai, where it's often used as a medicinal food, also called shi liao food. Chinese people believe that eating the soup enriches the blood and helps to fight off sickness.
5. Pig's Tail
Forget buffalo wings, onion rings or nachos. In China, one of the best foods to eat with a nice cold beer is pig's tail. The tails are typically marinated in brine for a tender texture. If you're having trouble stomaching the idea of this unique take on pork, you'll be happy to hear that pig's tails are occasionally served fried, providing a crunch and consistency more familiar to the American palate. Either way, this tasty dish is believed by many Chinese to be good for your skin.
Speaking of America, pig's tails may soon be available at your local haunts. It's been praised as "the new pork belly" by some chefs and food critics, making it a hot dish at trendy restaurants across the country.
6. Duck's Head
In China, duck's head is considered a tasty snack. Despite the fact that it still looks exactly like the head of a duck after being prepared, many locals snack on these while sipping on a beer. Most of the head isn't even edible, but the part that is (the skin) is quite delicious thanks to the heads being stir-fried along with potent herbs and spices. The result is a crisp yet tender skin that is said to provide a boost of brain power for those who dare to eat it.
Duck's head is relatively easy to find in China. But a restaurant in Wuhan called Dongshan Duck's Head specializes in the dish, making it an especially great place to try this unusual snack.
If you considered yourself an adventurous eater before, then these challenges are waiting to test your courage and curiosity. If you can't make it all the way to China, some Chinatown areas in major cities serve these dishes on American soil.