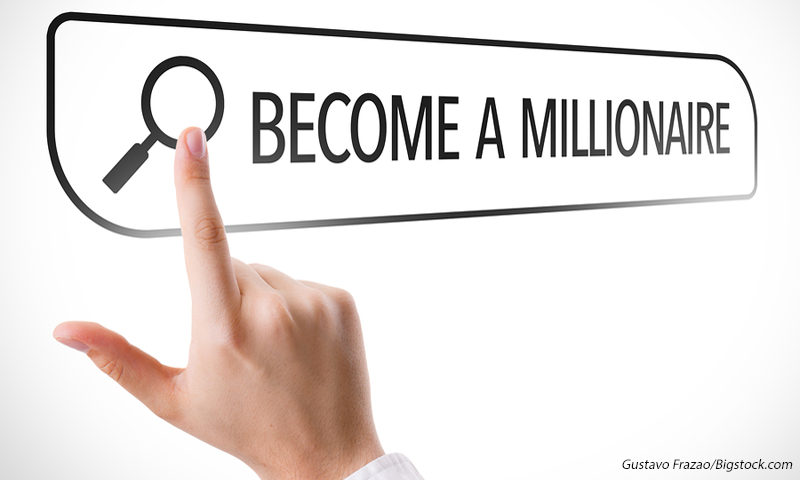 Getting a jumpstart on your career when you're young can be a major bonus in the long run, especially if you're able to rack up your net worth early on. The sooner you start earning, saving and investing, the more opportunities you'll be able to take advantage of throughout your life, whether it's early retirement, traveling the world or embarking on exciting business ventures. Use these tips to make your first million before you turn 30.
1. Eliminate Debt
Debt is the biggest road block on your road to becoming a millionaire. Today, most 20-somethings have some student loan debt, and many also have debt from credit cards or car loans. Before you can propel yourself towards young wealth, you need to get out of the red. Every dollar you eliminate from your debt brings you one step closer to that first million.
Use these methods to help eliminate your debt faster so you can focus on building up your wealth instead:
Know your numbers: Figure out exactly how much you owe. Note the interest rate for each debt you have.
Create a budget: Determine how much is left over each month after your minimum expenses. Apply as much of that amount towards debt repayment as you can.
Cut your expenses: Do whatever you can to cut your expenses in order to increase the amount you apply towards your debt each month. Live frugally now so you can live more comfortably in the future.
Choose a method: Pay down either your lowest balance debts or your highest interest debts first. Stick with it until your debts are eliminated.
2. Save Big
Once you've started to tackle your debts, the next step is saving. Eventually, all the money you pay towards debts each month should goes towards your savings. It's the fastest way to build up your wealth, especially if you know how to save wisely.
Here are the three key areas where you need to save in order to get to that million-dollar mark before you're 30:
Emergency fund: Create an emergency fund that includes enough money to cover around six months of expenses. Having this safety net available allows you to take the risks necessary to increase your wealth.
401k: Max out your 401k savings, and always take advantage of employer matching.
Investments: Find a financial advisor who can help you invest your money wisely. Since you're young, you can take some chances with your investments in the hopes of a larger payoff.
3. Use Your Youth
Working towards your first million before your 30th birthday has one undeniable advantage: youth. For most people, it's a time before marriages, mortgages, kids or health issues come along. That means more energy and time to devote to your money-making endeavors. Meanwhile, being young and independent allows you to make smart moves for your career.
Looking for more ways to use your youth to your advantage? Here are some great ideas for motivated 20-somethings:
Work extra: Use your free time and youthful energy to develop profitable projects in addition to your full-time job. Work on a freelance basis, develop a business plan or write a grant proposal. Put in the overtime now so you can enjoy the fruits of your labor later on.
Network: There are tons of networking opportunities specifically geared towards young professionals, so be sure to take advantage of them. Meanwhile, seek out some more mature mentors who can give you solid financial and professional advice.
Take risks: Things that might seem risky to a more established professional can be less intimidating for someone in their 20s. For example, it's easier to take last-minute business trips or move to a new city for a job when you don't have a family to consider.
4. Develop a Budget
While you may have million-dollar dreams, it takes smart spending to get to that point. Your 20s are the perfect time to live on a tight budget, but it takes a lot of planning and willpower to do it. Continue to look for ways to cut your spending so you can devote more of your budget towards saving. Here are some ideas to get you started:
Ride a bike: Car costs include more than just gas. If you can cut back on insurance rates, maintenance expenses and parking fees, you'll save thousands in the long term.
Live in a smaller home: Whether you rent or own, your home should only be as big as you really need it to be. Your rent or mortgage payment is a significant chunk of your budget, so make it as small as possible.
Eat cheap: Pack a lunch every day. Find inexpensive meals you can make in bulk for the week and try to eat out less.
Becoming a millionaire by 30 won't come easily. Most likely, you'll be working more and spending less than your peers. But once your wealth starts to build, all that effort pays off – literally. Buckle down now to enjoy a more comfortable lifestyle in the future.