Auto insurance rates bringing you down? Fortunately, comparing rates isn't much trouble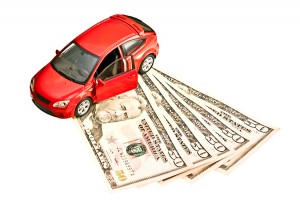 when you have this handy step-by-step guide. Use these tips to make sure you aren't overspending on car insurance.
1. Get Multiple Quotes
Getting more than one quote is essential if you're serious about tracking down the best rate. At least three quotes are recommended, but if you'd like to get more, that's even better. Remember that this is just a first step, so if you see a great rate, don't sign up for a policy impulsively. You'll need to complete all the steps on this list to get the best deal available.
Before the invention of the Internet, getting a car insurance quote was quite a hassle. You had to call up individual agencies, usually having to go through their sales spiel just to get a number. Today, all that has changed. You can look on the websites for multiple auto insurance companies and enter your basic information to have a quote sent directly to your email account. These quotes might not be perfectly exact until you discuss it further with an agent, but they give you a great ballpark figure for how much your insurance rates will be at each company.
You can compare insurance rates for free here by just entering your zip code.
2. Review Liability Coverage
Liability coverage is one of the most important factors to consider when shopping for insurance rates. This determines how much your insurance will cover for the cost of car repairs and medical bills of the other driver if you're at fault in a crash. While it's natural to first inquire about how much of your own costs will be covered, overlooking this type of coverage is a mistake you could really regret down the line.
Depending on the insurer, some quotes are provided based on your state's minimum liability coverage. Many drivers prefer to have more than just the minimum since the absence of sufficient liability coverage could potentially lead to serious financial issues.
3. Check The Deductible
Now it's time to consider how much you can pay upfront for repairs before your auto insurance kicks in. This number (called a deductible) may vary from one person to another based on their financial situation. For example, if you can cover a higher deductible in the case of an accident, you can typically negotiate lower premiums. Just make sure you can really afford to cover it, or you could be without a car until you can save up to pay for repairs.
4. Find Out About Perks & Discounts
Some companies offer more discounts on auto insurance than others. However, what really matters is which company has the most discounts that apply to you. For example, you may be able to get a discount based on your driving record, your age or even your grades in school. Make sure you inquire about these potential perks to help you get the most accurate rate quotes.
5. Consider Reputation & Reviews
When shopping for car insurance, it's important to remember that it's about more than just dollar signs. In addition to a great deal, you also want good service. Read reviews online and ask family and friends for opinions on their insurance providers. Check the Better Business Bureau and J.D. Power for each company's rating. Look up your state's department of insurance website to make sure the company is licensed. Getting this information is just as important as getting a good rate since your company's reliability and service will be extremely important if you're ever in an accident.
6. Play the "What If" Game
A great way to compare various insurers is to play a game of "what if" to see how each policy would affect the outcome of a crash. For example, what would happen under each policy if you were to get in a crash and your car incurred $3,000 worth of damage? Think of scenarios like these and consider how each policy would cover you in the same event. This will help give you a better idea of which company is the best fit for your needs and your budget.
7. Never Settle
Even if you find a great insurance provider, it's important to remember that you aren't stuck with them. If you're unsatisfied with the service or the premiums at any point, you can go through the process of shopping for a better rate all over again. Sometimes, you'll find a better deal and move on once your policy is up. In other cases, shopping for rates could simply confirm that you've got the best deal and that you're making a smart financial decision.
Making smart decisions about things like car insurance is something we like to call "Adult 101." Master this must-have grown-up skill to help position yourself for a lifetime of marking off bucket list items. Start now by comparing car insurance rates for free here.