Dealing with auto insurance is one of those groan-inducing tasks most people hate. But if you know how to search for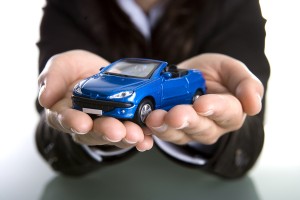 discounts, it can actually be rewarding (or even a little fun). By the time you hit the big 3-0, you should have a few tricks up your sleeve when it comes to getting an insurance discount. This insider knowledge is a must-have for any driver who wants the best rate.
1. Pay Annually Instead Of Monthly
Insurers are happy to take your money upfront for the year ahead. It's good for their bottom line and it locks you in as a customer for at least a year. Therefore, your insurance provider will likely be able to negotiate some savings if you're willing to pay your auto insurance once per year rather than once per month. It's a major chunk of change to cough up, but if your provider is giving you a discount, it can be worth the initial sacrifice. If a year's worth of coverage is a bit too much to handle, ask about paying bi-annually or quarterly instead.
2. Renew Early
If you're planning to stick with your insurance provider, make sure to ask about renewing your policy early. It costs you nothing if you plan to resign anyway, and it could mean as much as a 10 percent discount on your premiums. As an added bonus, it ensures that you won't go a day without insurance coverage, which is incredibly risky (and potentially expensive) on its own.
3. Combine Policies For A Discount
One of the best ways to hack your auto insurance rate is to combine it with other insurance policies through the same provider. Whether it's your home, renters, life or business insurance, combining two or more policies into one bill can get you an automatic discount. Since you need other types of insurance anyway, why not get a discount just by going through the same provider?
4. Ask About Safe Driving Discounts
More and more insurance providers are using technology to keep track of driving habits. You may be able to add a small device to your car and get discounts for good acceleration and braking habits and driving at safe speeds. But it's not just these monitoring devices that could get you a safe discount. Some insurance providers also allow drivers to take a safe driving course to lower their rate. There may even be a safe driving discount available just for avoiding accidents, but it's not always applied automatically, so a simple inquiry with your insurance provider could be all you need to do to get a discount.
5. See If Your Status Qualifies For Savings
Did you know that most auto insurance providers typically have tons of unique status-based discount offers? For example, one of the most common is a good student discount. Keeping your grades up (and providing proof to your insurer) can help lower your premiums. This discount usually applies to both high school and college students. Meanwhile, some insurers also offer discounts for seniors, teachers, members of the military and other special groups. The only way to find out is to ask, so contact your insurer to make sure you're getting the discounts you deserve.
6. Choose A Safe Car
Fast sports cars are fun, but they don't exactly come with smile-inducing auto insurance rates. When shopping for a new car, you can actually contact your insurance provider to
see how your rates will change with each model. For a better discount, make sure you play up the safety features; even something as simple as a passive restraint system (AKA airbags and self-retracting seatbelts) or an anti-lock brake system (ABS) can keep your rates from going up.
7. Install An Anti-Theft System
As mentioned above, insurers like safety. And what could be safer than a device that deters vandalism and theft? Before shelling out for this type of system, find out what kind of discount you'll get from your insurance provider. In some cases, the savings add up to as much as 10 percent, making it well worth the investment to add some safety protections to your vehicle.
8. Get A Quote
Just because you already have auto insurance doesn't mean you're stuck with it. You can still shop around, and it's never been easier to get a quote. Most insurance providers have a website with a simple tool for requesting a quote. You should still talk to an agent to get the specifics, but asking for a few quotes will give you a good idea of what's out there. When comparing rates, pay close attention to the details, including liability and deductibles. Make sure you're getting the coverage you want before you're lured in by a low rate.
Ready to revamp your rates? These tips and tricks offer you tons of options for seeking a discount on your current auto insurance rates. This is one to-do list item which can help you save up for those more exciting items on your bucket list.