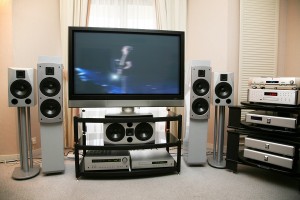 Is a bad credit score holding you back? Whether you're just starting out or your past purchases have done some damage, these tips will help you get your score back up where it needs to be.
Keep Accounts With Solid Repayment History Open
Closing an account is only a good idea in two situations – when your payment history is poor, and when you're no longer using it. Otherwise, keeping your credit cards open is a good idea. The length of your credit history accounts for 15 percent of your credit score (as determined by FICO), including the age of your oldest account and the average age of all your credit accounts.
That being said, it's also smart to open new cards only when you need them. And of course, work on keeping up a good payment history with the existing credit cards you have.
Dispute Credit Report Errors
Checking your credit score regularly is a must, but what if you find an error? Always report any mistakes immediately, and be prepared to provide proof. It's easy to make these reports right on the websites for the three major credit reporting companies: Experian, TransUnion and Equifax.
One error that's often overlooked is credit limits. Make sure your credit limits are accurately reported for each card since the percentage of credit you utilize is a major factor for your score.
Request Removals Or Adjustments
Did you know there's such a thing as "good-will adjustments" for credit reports? Basically, this is a request to remove or adjust something on your report under special circumstances. For example, you can request to get missed payments off your report if you were unemployed or experienced other financial hardship.
Keep in mind that the best way to find success with this method is to offer something in return – namely, a significant payment on your balance.
Keep Balances Low
The rule of thumb is that your debt balance should never go above 30 percent of your credit limit. This is essential since nearly a third of your credit score is determined by credit utilization. Ideally, you'll keep no balances on your cards, but since that's quite difficult for some, start by getting all those balances below the 30 percent mark.
How many of your cards have balances also matters, so if you can completely eliminate a few low balances, your score can get a boost.
Raise Your Credit Limit
Getting your limit bumped up helps to minimize the percentage of your credit you're utilizing. Just make sure you don't increase your spending simply because the credit is available. And as mentioned above, make sure your credit report reflects this change.
Don't Overuse Cards
Keeping with the credit utilization theme, it's important to understand that your balance makes a big difference, even if you're paying it all off every month. Don't use your credit cards to make too many purchases, as this can reflect poorly on your score since it shows too heavy a reliance on credit.
Get Added As An Authorized User
If you're desperate for a score boost, ask a friend or family member if you can become an authorized user on their existing credit card account. This is a great way to develop credit history, especially for those who are just starting out. Be careful about using the credit and stay on good terms with the cardholder by paying your balances on time.
Use Different Types Of Credit
Did you know that having more than one type of credit can boost your score? If fact, it affects about 10% of your total score. If you need an auto loan, a personal loan or a mortgage, treat these the same way you would a credit card. Use only what you absolutely need, work towards a low balance and pay on time.
Avoid Applying Too Often
When you need more credit, be smart about applying. New accounts account for 10 percent of your score, and each new application results in a credit penalty.
One catch here is that scoring formulas typically account for multiple applications being submitted for certain types of credit, including auto loans and mortgages. In these cases, send out a handful of applications quickly to show that you're rate shopping and not opening multiple lines of credit. See a credit counselor if you're not sure how to proceed.
Always, Always, Always Pay On Time
The above tips are certainly helpful for building a perfect credit score. But nothing will help your score as much as paying on time, especially since it accounts for 35 percent of your score. Fortunately, there are some easy ways to make sure you pay on time, such as:
Set reminders on your computer or phone.
Sign-up for alerts from your credit card issuer.
Set-up automated payments each month.
Pay your bill as soon as you receive it – don't wait until the due date.
Request a change in due date to better reflect your other bill due dates or paydays.
There are some big benefits to having a good credit score, especially the opportunity to buy what you want, when you want it. While we're not recommending going all-out with expensive purchases, it's still smart to build up your score so you'll have more options when you need to use it.