The pursuit of happiness takes place all over the world, but some countries' citizens are more successful at it than others. Find out what makes these destinations the happiest places in the world to visit.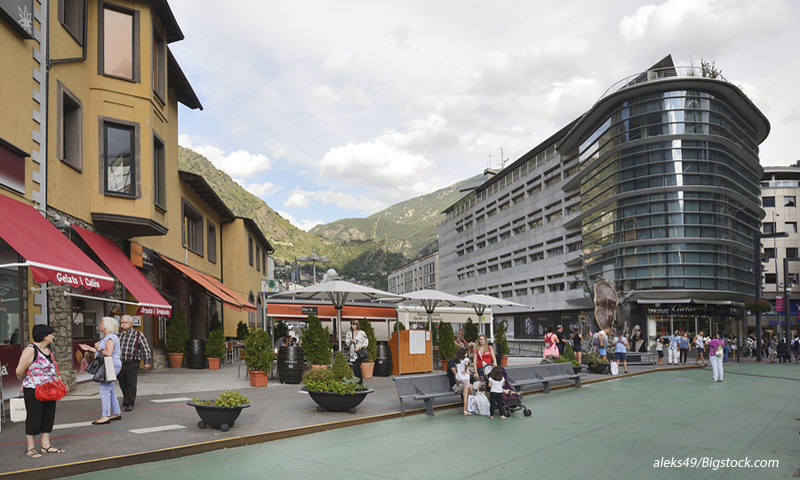 1. Andorra
There's good reason to be jealous of Andorrans. The residents of this country not only boast high happiness levels, but they also live longer to enjoy them. Andorra has the longest life expectancy of any country in the world: 85 years. Since it's located in the Pyrenees, residents spend much of their time climbing hillsides, skiing, hiking and living an overall active lifestyle. Many locals also eat a Mediterranean-style diet that's rich in healthy fish, meat and vegetables. These activities and delicious meals alone are a huge draw for visitors, who purposefully make the trek to this airport-less country.
But many Andorrans contribute their long life expectancy to more than just the obvious diet and exercise. Andorra is also known for having a tight community filled with close relationships with family and friends. The somewhat isolated mountain lifestyle also contributes to lower stress levels, creating an overall feeling of peacefulness. When taking these factors into account, it's easy to see why happiness levels are sky-high in this high-altitude country.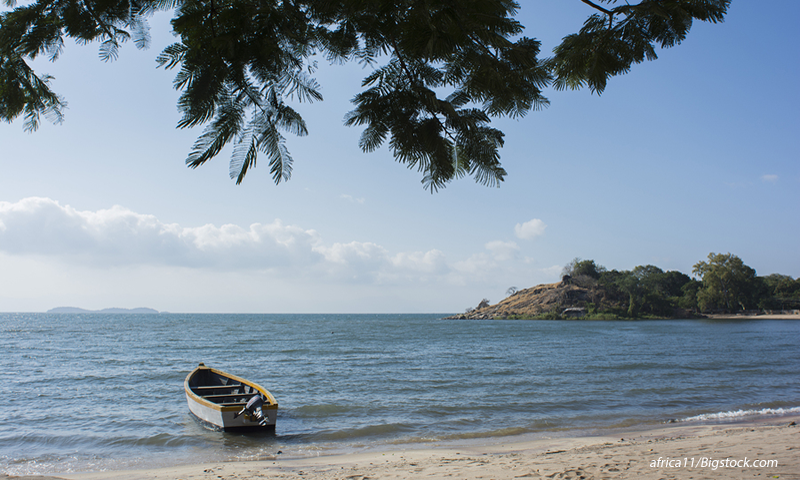 2. Malawi
Known as the "warm heart of Africa," Malawi is often an outlier when it comes to happy places in the world. Although poverty levels in the country are high, the people are known for their effusively friendly nature and welcoming attitude towards travelers. It certainly has a number of beautiful places to visit, including the gorgeous savannah landscapes of Liwonde National Park and the bustling woodcarving markets in Lilongwe.
Since many visitors to the country come to participate in humanitarian efforts, interacting with the friendly, welcoming people of Malawi can be a life-changing experience. Giving back to the locals who seem so positive despite their hardships can make travelers feel like the happiness in Malawi is contagious.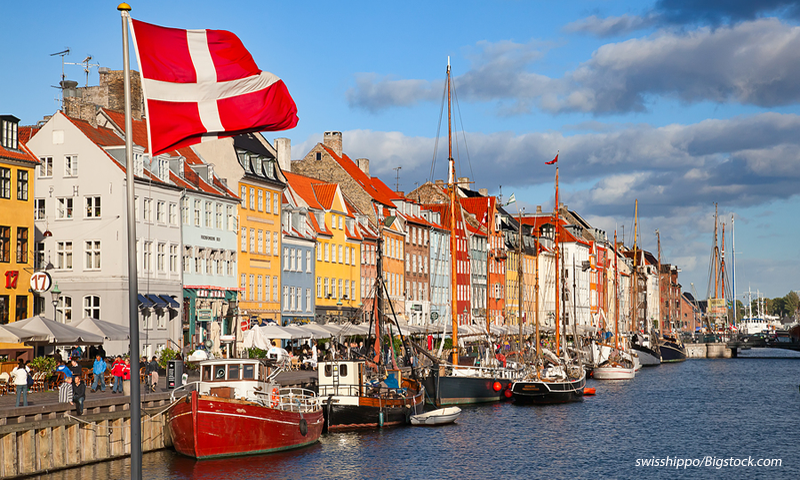 3. Denmark
Often cited as the happiest country in the world, Denmark has plenty to smile about. Families get lots of support with extensive paid parental leave and lots of free and low-cost child care options. Meanwhile, their universal health care system is known for its efficiency and efficacy.
But it's not just government policies that create high happiness levels in Denmark. It's also cultural attitude. Gender equality is highly valued here, as is common among most Nordic countries. Plus, there's "hygge", which is the Danish concept of coziness and bonding that they focus on during the dark, dreary months of winter. Danes are also known for having a sense of collective responsibility and civic duty. Oh, and did we mention that Danes love being active? Half the residents in Copenhagen ride their bike to work or school. Add to that Denmark's many exciting attractions, like exploring limestone mines, camping in the wild, mountain biking and touring museums and castles, and it's easy to see why visitors would want to check out the incredible lifestyle in Denmark.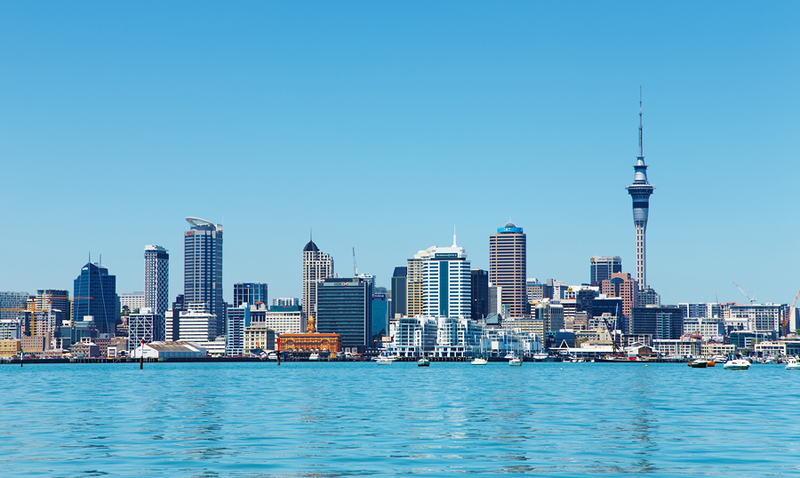 4. New Zealand
Another top spot for high happiness levels is New Zealand. This is partly due to the fact that most Kiwis feel a sense of stability in their country, which has good access to jobs and resources and rarely experiences political unrest. However, there are other factors that make New Zealand a special place to live, including an abundance of active things to do, from whale watching on the South Island to scaling glaciers in Westland National Park.
Many Kiwis go swimming, camping, fishing, hiking or climbing on their weekends and holidays. New Zealand is also less densely populated than many other small countries, so there's plenty of untouched terrain to explore and cities don't feel cramped. Overall, there's an attitude of living a simple life, which appeals to locals and visitors alike. For those looking to escape the constrictions of city life or the rat race, the laid-back, outdoorsy culture in New Zealand could be the perfect getaway.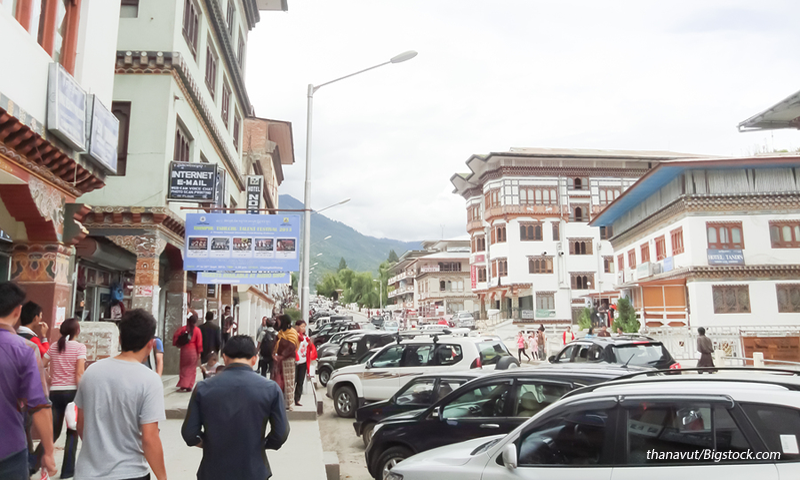 5. Bhutan
Though it's still a developing nation, Bhutan boasts one of the highest happiness scores in the world. Back in the 1970s, the government declared that they would switch their focus from the Gross Domestic Product to "Gross National Happiness." Restrictions were placed on environmental conservation to preserve the country's natural beauty. In addition, tourism and immigration were limited, creating a strong sense of national identity.
Going to this country is like stepping into a Himalayan paradise. Pristine terrain, gorgeous Buddhist monasteries and tiny rural villages make it a dream-like destination. But it doesn't come cheap. Tourists must pay at least $200 per day to visit the country. It's no surprise that this added cost contributes to even more happiness for the locals—part of the fee goes towards providing free education and healthcare to Bhutan's citizens.
Make the trek to these destinations to see what makes them so special to local residents. You may be surprised at how many different types of lifestyles and cultures can lead to a happy outlook.